Welcome to
SEBI Environmental Services!
Strategic Environmental Business Insight Engineering Services DPC.
Strategic Environmental Business InsightEngineering Services DPC.
Professional Engineering and Consulting Services provided in NY by Strategic Environmental Business Insight Engineering Services D.P.C
Experience You Can Trust
With over 30 years of environmental experience we can help solve the toughest challenges. Our professional staff will always provide you with the support needed. At SEBI we want you to always have the satisfaction that you are dealing with professionals.
Diversity
Antea USA,ARC,Town of Poughkeepsie,City of Newburgh,ERM,DKI,SUNY Orange,Catskill Regional Medical Center,Millbrook School, Deveraux Foundation,Taconic DDSO,NYS, Town of Poughkeepsie Police Dept,NY Medical College,Dutchess County,United Airlines
Knowledge
Since our firm has a diverse knowledge base across several disciplines we can adapt to the most challenging of tasks.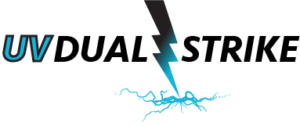 The only comprehensive AIR and SURFACE UV-C TREATMENT SYSTEM designed to kill bacteria and deactivate viruses in ONE MACHINE.
DESIGNED for active operations where workers and customers are at risk of transmission of diseases.
Purifies the air and disinfects surfaces, improving the quality and safety of the environment.
KEEPING restaurants, schools, gyms, hotels, casinos, and offices all SAFE and OPEN!